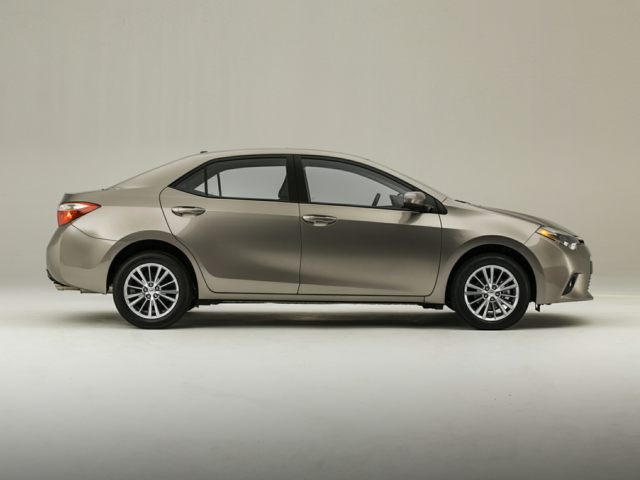 Why the Tried and True Toyota Corolla is a Staple at Pueblo's Southwest Motors
The Toyota Corolla is the compact sedan that we have trusted for four decades. This Toyota model is one of the best-selling vehicles in the automotive world, and it is easy to see why. With the efficiency, reliability, and functionality you'd expect from Toyota, this model has swiftly become the first choice for American buyers. Here at Southwest Motors we are happy to show our customers in Pueblo, CO why our customers take on the Toyota Corolla year after year.
If you're looking for a sedan that is small, inexpensive, reliable, and extremely fuel efficient, the Toyota Corolla is a great place to start your used car search. This model has been sold as a car for first-time buyers, car-buying veterans, families, professionals, and anyone else you can think of. Smart shoppers choose the Toyota Corolla for its wide array of features, emphasis on safety, and efficiency. Newer models include intuitive interfaces for the infotainment system that are easy to use, provide clear displays, and have instinctually placed controls. You will also enjoy features like remote keyless locks, Bluetooth, comfortable seating, and more, depending on the trim. If you're looking for great safety technology, you will find stability and traction control, antilock brakes, brake assists, and more on newer models.
While the Toyota Corolla has always been one of the most fuel efficient sedans on the market, newer models achieve some of the best fuel efficiency we have seen yet. This sedan can get up to 37 miles per gallon on the highway on some of the newer models. You will also enjoy a spacious cabin, a back seat more suited to a midsize sedan, and up to 13 cubic feet of cargo space, with all the seats in place on newer models.
If you're ready to check out this efficient and family-friendly sedan, we encourage you to visit our dealership as soon as you can! We are conveniently located in Pueblo, CO, and we will be more than happy to have you test drive your favorite pre-owned models at our dealership. See you soon!