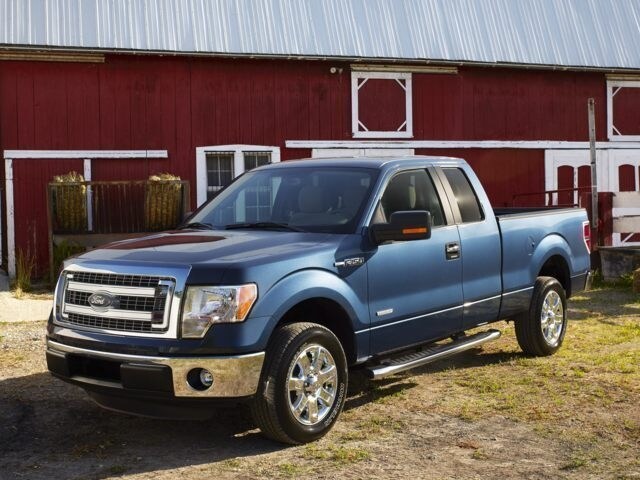 The Used Ford F-150 in Pueblo: Consistent & Exciting

The Ford F-150 has been on the market since the 1940's, and has consistently provided an excellent value to customers. As time has progressed, the F-150 has taken the term "heavy-duty" more seriously with improved engines, a bigger cab, and more styles to choose from. Fast forward to the 1980's and the F-150 was evolutionarily redesigned to be more aerodynamic, with smoother and sleeker lines. This was the beginnings of the F-150 we know and love today.
Why the Ford F-150 Pickup Truck Remains Popular with Colorado Drivers
The F-150 is a solid pickup that is sold across the nation today. People around American choose the F-150 to provide them with the best in power, safety, capability, and more. If you live in the greater Pueblo area of Colorado, and you are in the market for a new-to-you pickup, the Ford F-150 will do the trick. Recent F-150 models are incredibly powerful, with the ability to haul huge loads. With a variety of cab options you can also tailor your F-150 to your work needs, whether you need a Regular Cab, Super Cab, or Crew Cab, and more. The recent F-150 models are also more stylish and refined, and you will find comfortable seating and more soft-touch materials in the different trim levels. With so many trims, colors, and packages to choose from, you can't go wrong with an F-150-no matter what you're looking for in a new pickup!
For the highest standard in safety, performance, and design, choose the F-150 as your next pickup. If you are interested in learning more, give us a call, contact us online, or visit us in person today. We will be more than happy to take you for a complimentary test drive of all your favorite F-150 trims.