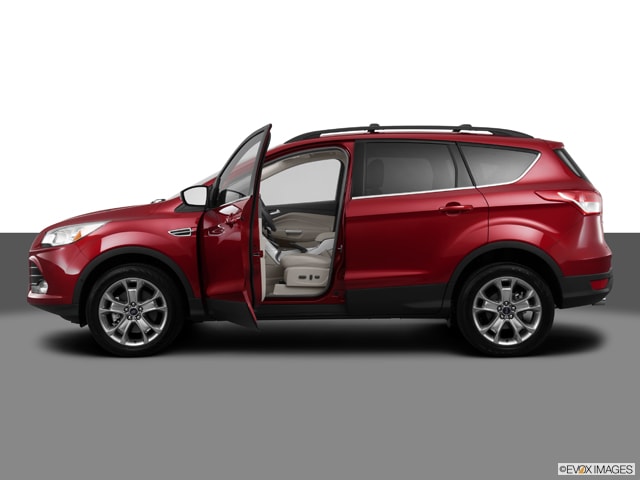 Ford Escape SUVs
are born ready for the open road. Southwest Motors has the assortment and the quality you need. The pre-owned Ford Escape SUVs that occupy Southwest Motors's lot are certified and waiting for you to fall in love and take them home.
Serving Pueblo West, Fort Carson, Canon City, and La Junta, Southwest Motors offers a vast lineup of Ford Escape models just for you. The team can't wait to show you exactly what these versatile machines have to offer. Each model in this collection has something unique and special to offer.
No matter what you're looking for, Southwest Motors has the Ford Escape for you. The selection is nothing short of diverse. A variety of model years and mileage will get you in a reliable car that you can afford. You can also choose from a variety of colors and trim options to suit your personality and sense of style. You can rest satisfied in knowing there's a vehicle in the collection that has everything you are looking for and more.
The Ford Escape SUV comes in Limited, S, SE, and SEL trim levels with popular features galore. Many of these models include extras like power seats and fog lights, as well as safety features like side-impact airbags and rear view cameras for backing up. Your personal tastes and preferences come to life as the staff at Southwest Motors takes into consideration exactly what you need. All of the right choices are at your fingertips!
If you love brilliant SUVs that have the right balance of performance, comfort, and style, the Ford Escape SUV is here to make driving fun again. A trip to Southwest Motors is well worth your time. You're going to love the Ford Escape models you see. Honesty and integrity are at the center of all Southwest Motors does, so you can feel free to browse the inventory at your leisure without feeling pressured.
You're also welcome to find the vehicle you want online and then call to schedule a test drive. Once you find yourself behind the wheel of the noteworthy Ford Escape, the way you experience driving will never be the same. Come visit Southwest Motors today! You'll be glad you did.